Services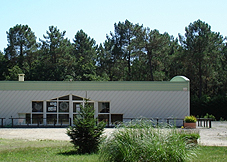 The office is open 8.30-12.00 am and 4.00-7.00 pm. Outside of these hours you will be welcomed by a member.
Bread and pastries are available every day at the reception,from 8.30 on order the previous day.
Daily newspapers are available every morning
Fresh Drinks,coffee and ice creams are sold at the recception.
Free service for freezing ice blocks at the reception .
On-the-spot pizzas sale, 1 time a week, on Thursday evening.
In high season :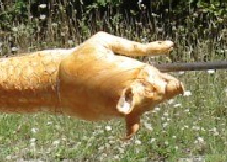 A communal dinner & dance are organised every Saturday
For the weekend of 15th August, prepare your costumes, we organize a disguised evening. Many people come in costume. It doesn't matter if it's elegant or improvised, we all have fun together
- In the common room, you will find:
1 widescreen TV
1 table football
Board games (on request)
Books to borrow
- Physical activity at the campsite:
Take advantage of your holidays, and get active ! During your stay, you have free access to:

Tennis court


Archery area


Table tennis


Pétanque (French bowls) every afternoon, and competition each Friday , you will enjoy a drink together after competition.


Safe childrens' games.


Bike tours in July & August, accessible to all,organised sunday morning by one of our members.
There are also many walking tracks in the area.